The "Lungarni"
Pisa is unique. 
Have you ever been to Pisa?
Here there is a particular air.
Nothing is missing: relax on the beach, excursions to the Pisan mountains and walks along the river, my beloved Arno. Here we have everything you could ever dream of.
Pisa is my city, where I was born and raised. So, I might seem biased, after all, it's normal to love your city, right?
Sure, but Pisa has a particular charm, if you've been there before, you can understand what I mean.
The view from the Arno river is one of the things I love the most, being able to walk along the side of the Arno in the city centre, perhaps with a good ice cream under the summer sun.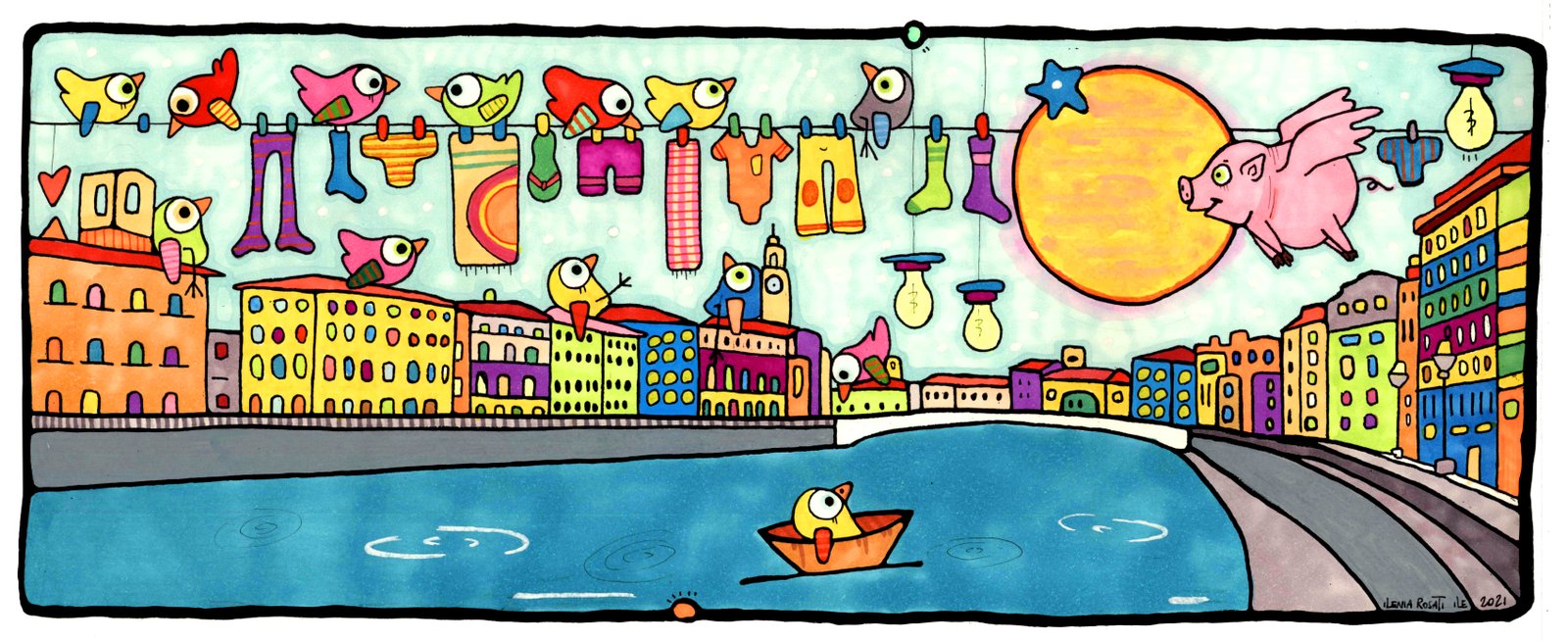 My illustrations are very particular and personal, they show how my eyes see the world.
Paying homage to the Lungarni however, this time, the eyes of the beholder are not just mine.


Numerous works of my limited series have been commissioned to me by different clients, and therefore contain not only my style but also details that show their personal experience in these magical places.


This series "I Lungarni" is my way of honouring Pisa, highlighting its beauty, with its yellow and red buildings, and along the Arno, its grace.
Up to now, I have made 7 works depicting the Arno river in Pisa. To bring home a bit of Tuscany, or as a gift, my illustrations are now available in prints that can be purchased individually for € 20 each.
Have you ever been to Pisa? If the answer is no, come and visit it as soon as possible, and take it home with one of my works!
In Same Category
Related by Tags
Comments
Leave your comment